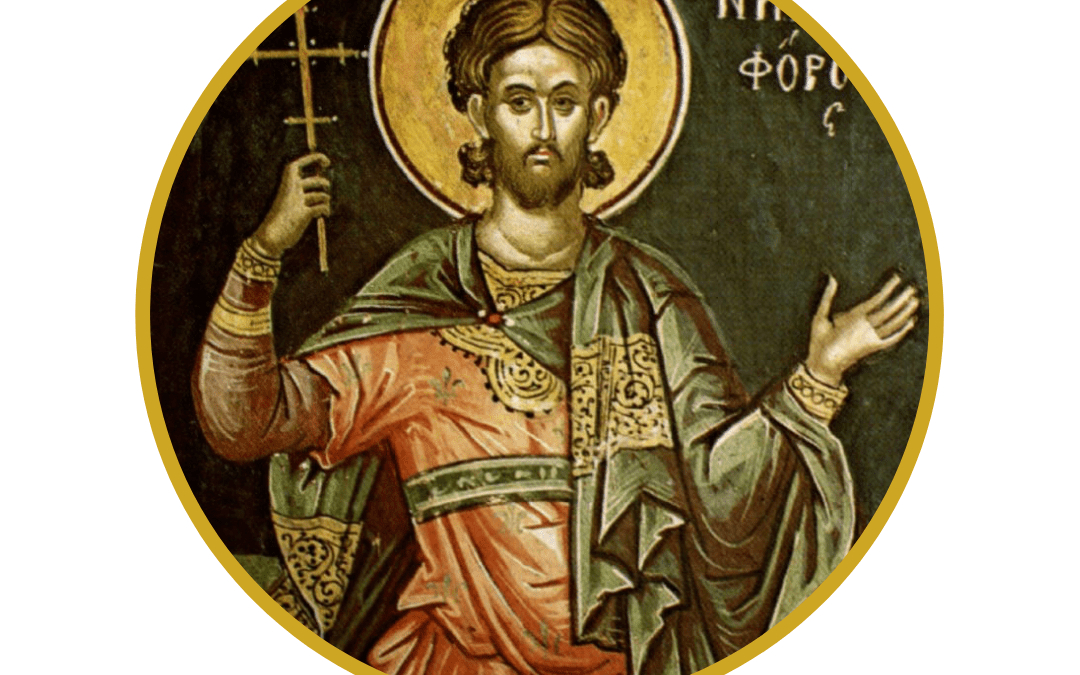 1 June: Feast of Saint Justin. Justin is one of the most important Christian writers of the early Church. Born in the year 100 in the Palestinian province of Samaria, Justin was the son of pagan Greeks who provided him with an excellent education. Justin was interested in philosophy and looked for truth in various schools of thought. He became frustrated with philosophers' intellectual conceits, limitations, and indifference to God. After years of study, Justin had a life-changing encounter with an old man who urged him to study the Jewish prophets, who had spoken by God's inspiration and predicted the coming of Christ and foundation of His Church. "Above all things, pray that the gates of life may be opened to you," the man told Justin, "for these are not things to be discerned, unless God and Christ grant to a man the knowledge of them." Justin studied Christianity and was baptized at age 30. From then on, he studied Holy Scripture day and night, his soul filled with divine fire. As a Christian, he wrote many books explaining and propagating the Christian faith. Among the most famous are his two Apologies or Defenses of the Faith, which argued against the claims of Jews, pagans, and non-Christian philosophers. Several of his works were written to Roman officials, to refute lies about the Church and to end persecution of Christians. Justin's writings give explicit descriptions of the early Church's beliefs and modes of worship. In modern times, scholars note that Justin's descriptions correspond to the traditions of the Church on every essential point. Justin describes the Sunday liturgy as a sacrifice, speaks of the Eucharist as the true body and blood of Christ (stating only baptized persons free of serious sin may receive it), and describes celibacy as a sacred calling. His first defense of the faith, written around 150, convinced the emperor to regard the Church with tolerance. In 167, persecution began again under Emperor Marcus Aurelius. Justin was seized and brought before the prefect of Rome. An eyewitness tells how Justin the philosopher became known as "St. Justin Martyr." The prefect stated how Justin might save his life: "Obey the gods, and comply with the edicts of the emperors." Justin responded: "No one can be justly blamed or condemned for obeying the commands of our Savior Jesus Christ." Rusticus demanded, "Hear me, you who are noted for your eloquence… If I cause you to be scourged from head to foot, do you think you shall go to heaven?" Justin replied, "If I suffer what you mention, I hope to receive the reward which those have already received, who have obeyed the precepts of Jesus Christ. There is nothing which we more earnestly desire, than to endure torments for the sake of our Lord Jesus Christ… We are Christians, and will never sacrifice to idols." Justin was scourged and beheaded along with six other believers. St. Justin Martyr has been regarded as a saint since the earliest centuries of the Church. He is the patron of apologists, lecturers, orators, philosophers.
Ideas for celebrating this feast at home:
St. Justin was a prolific writer for the early church. Read his writings here. Read more about St. Justin's life and his martyrdom.
Greek food ideas for Justin's feast: Greek salads, pita with hummus and tzatziki, olives, grilled meat or fish (or grilled kabobs), gyros, Spanakopita… Click here for recipe ideas. Don't forget to incorporate the martyrs' liturgical color of red on your table (candles, tablecloths, etc)
Justin had a great love of Holy Scripture and is said to have had it in his hands day and night. Use his feast to rekindle your love of Scripture. Try reading just a little every day. Read passages out loud to your children.
An apologist is not someone who apologizes for their faith, but rather someone who explains and defends the Faith. We are exhorted in 1 Peter 3:15 to "Always be prepared to make a defense to anyone who calls you to account for the hope that is in you." May Saint Justin, brave apologist, inspire us to defend and learn more about our Catholic Faith each and every day.      
(sources: catholicculture.org; catholicnewsagency.com; excerpts from The Liturgical Year by Abbot Gueranger)