Perpetual Adoration Chapel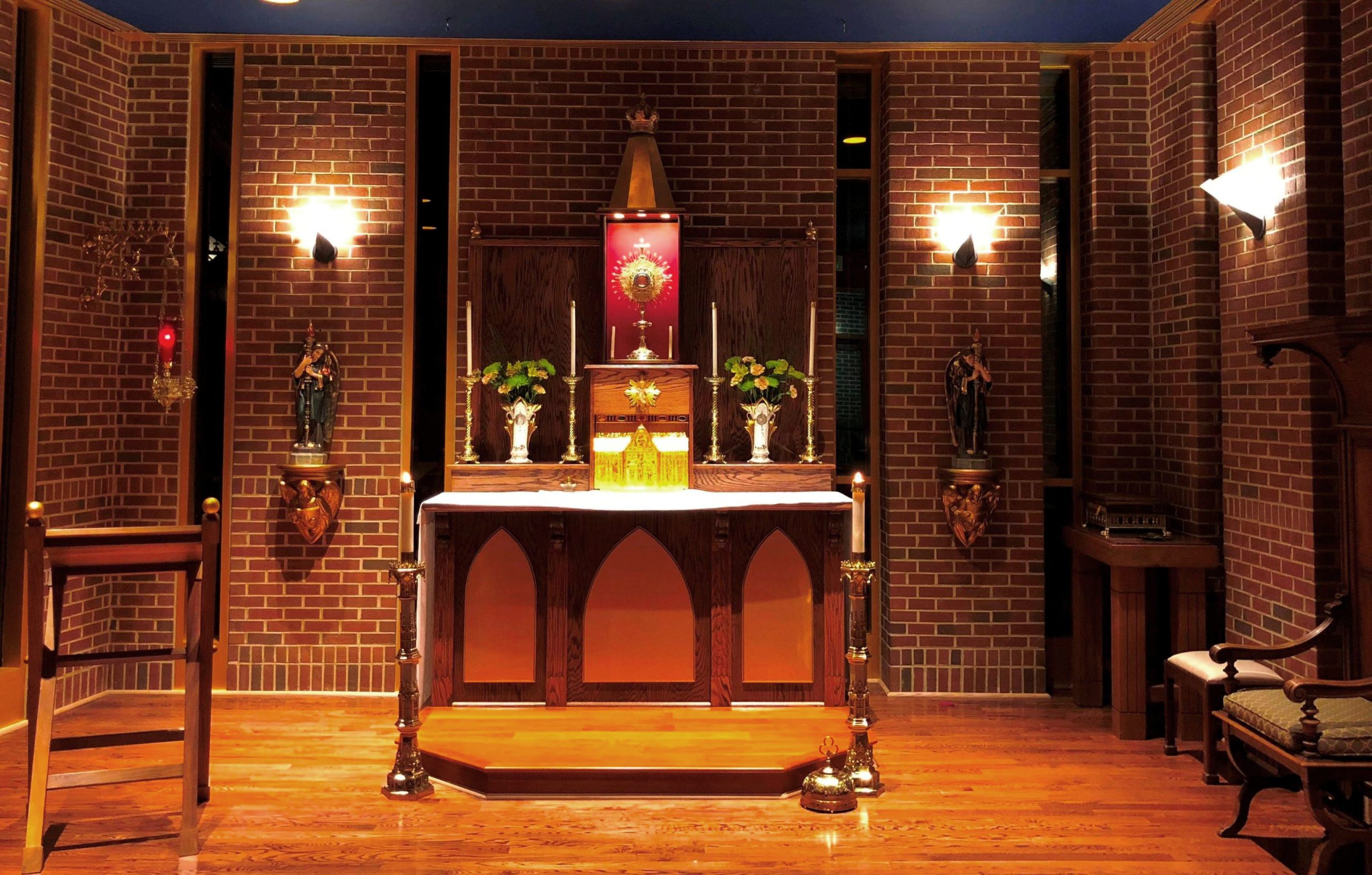 Perpetual Adoration Chapel
Referred to as "the secret engine room of the parish" by Father Smith, our Perpetual Adoration Chapel is open 24 hours a day/ 7 days a week.  Adorers are always needed. You can help by signing up for one of the hours that does not have someone permanent adoring, or sign  up for another hour that works for you. If you are unable to commit to an hour a week, consider volunteering as a substitute adorer for others.
Hours available for adoption are posted in the bulletin weekly.
Visiting Greenville? Adorers are discouraged from opening the chapel door to guests without a code. Please contact the Guild of St Thomas Aquinas at 864.508.7123 to request access.