Welcome To Prince of Peace Catholic Church & School
An Extraordinary Parish for Ordinary People
Sunday Mass
8am & 10am (OF)
12pm (EF)
Anticipated Mass
5pm Saturday (OF)
Weekdays*
 9a Tuesday-Friday (OF)
9a First Saturday Mass in July & August (EF)
*Summer schedule ends 13 August
Confession
5-6p on Wednesdays & 3.30-4.40p on Saturdays in the Church
The mission of Prince of Peace is to share the fullness of the Gospel to all we encounter in our lives by equipping disciples to create and strengthen a personal relationship with Christ. By the grace of God, we are called to strive for personal holiness, participate fully in the vibrant life of the Church's Tradition and transform the world.
Parishoner Life at Prince of Peace
Blogs and Recent Information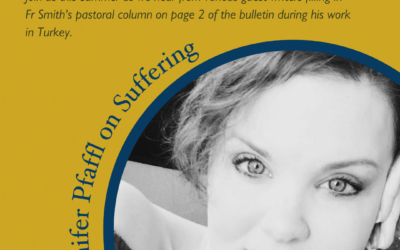 In late January of 2021, at the height of the pandemic, I lost my dad to COVID-19. I had watched him decline steadily over several weeks' time through a string of spotty FaceTime calls and a close...