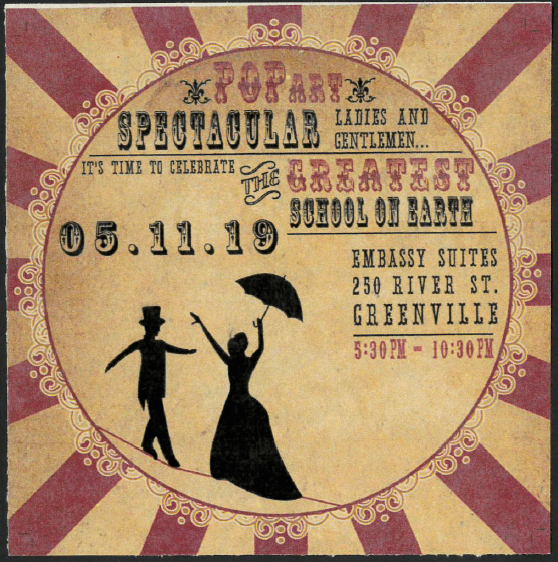 Come one, come all to celebrate "The Greatest School on Earth" on 11 May from 5.30-10.30p at Embassy Suites Downtown! It's our annual POPArt Party event and fun evening of togetherness across our school and parish family with dinner, drinks, live entertainment, games, silent and live auction and a DJ! Your $55 ticket includes a 4 course dinner:
– crostini with herb boursin & smoked salmon
– fried goat cheese balls
– mixed greens with toppings and dressings
– shrimp and grits
– garlic mashed potatoes with toppings
– live steak station with chef
– passed desserts and coffee
And, that's not all – there's an AFTER PARTY for an additional $20pp with champagne and light appetizers at Up on the Roof!