A Fire Waiting to be Lit – Presentation with Fr Smith on Turkey
Father Smith has a presentation called A Fire Waiting to be Lit on the history and future of Catholicism in Turkey. We invite you to come and listen to this important talk to learn more. Read Fr Smith's bulletin insert here.
The Vicar Apostolic of Istanbul, Massimiliano Palinuro, has asked Prince of Peace to adopt the Catholic Community of Bursa as a twin parish.
Bishop Palinuro has been invited to come and visit Prince of Peace, where he will talk about the life of the Church in Turkey and how we can help.
The parish has set up an account called The Anatolian Fund, where parishioners with a heart for mission can donate.
The parish in Bursa is the church closest to the site of the f irst ecumenical council at Nicea in 325. To prepare for the 1700th anniversary of the council, we can help bring this church back to life after 50 years without a stable presence.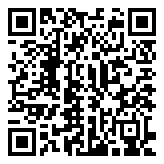 Recent Posts