Advent Market and Craft Fair 2022
This year is the first annual Advent Market, held concurrently with our long-successful Craft Fair on Saturday, 5 November.  The day begins with 8a Mass and a 9a Blessing to open the festivities. There will be outdoor games, Advent organ music, Gregorian Chant demonstrations, food, church tours, Advent caroling, organized games, and more to set apart joyful time of festivity ahead of our spiritually rich Advent offerings this year.  The day closes with 5p Anticipated Mass. We are looking forward to preparing for the Season of Expectant Joy with you!
Schedule of Events
8:00 AM – Mass
9:00 AM – Blessing (Priest or Deacon) & Hard Opening of Craft Fair & Market
10:30 AM – Advent Organ Music Previewed in Church
11:00 AM – Church Tour
12:00 PM – Gregorian Chant Demonstration
1:00 PM – (Tentative) Advent Performance from PoP Homeschool families
1:30 PM – Advent Organ Music Previewed in Church
2:00 PM – Church Tour
2:30 PM – Advent Caroling (outside)
3:00 PM – organized Games Competition (races, etc)
4:00 PM –
5:00 PM – Anticipated Mass, Market Officially Closes
Become a vendor at the Advent Market (registration open)! *craft fair is sold out
8×10 spaces are $50.00. There are a limited number of tables & tents available on campus, so vendors are encouraged to bring their own if possible, but parish tables and/or tents can be provided for an additional fee.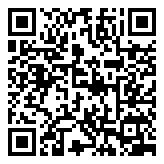 Recent Posts